Welcome and thank you for visiting us!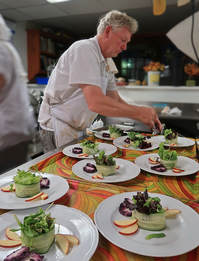 Please browse our current lunch and dinner menus. We offer a number of delicious
entree specials each and every day,
as well as special desserts.

Our ingredients are the freshest and seasonal.
Menus change so check back with us often.
We bake daily, and all of our meals are prepared to order.
Soups, sauces, and desserts are all homemade.

Call for further inquiry or reservations:
(301)662-7750.

We are located at
489 West Patrick St., Frederick, Maryland 21701

We offer take-out, and full service casual dining with an extensive list
of wine, beer, and liquor. Our dining room will accommodate up to seventy-five guests.
Arrangements can be made in advance for Sunday and Monday parties, as well as take home
catering for your special events.
---